Welcome to the Rave On Productions Store- Here you can get some of the records we produced which have not been available for a while, and our new releases- including the new release from Frank Migliorelli & The Dirt Nappers! Below are two featured releases, but click on the links on the left hand side of this page to access the complete Rave On catalog, and to pick up some new Rave On "merch"! Click here to return to the Rave On Productions website.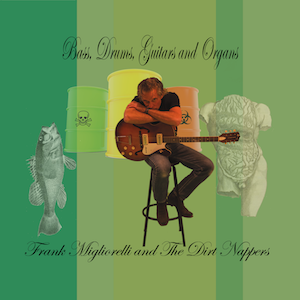 Bass, Drums, Guitars, and Organs
$8.00
Frank Migliorelli and The Dirt Nappers are a roots-rock-Americana band that captures the sparkle of an 1965 AM transistor radio and the twang of a modern garage band. Hook-laden rock and roll with a touch of Heartbreakers, Kinks, Bodeans, and and a pinch of soul, great live show, check out their second release, "Bass,Drums,Guitars and Organs" for 10 new original tracks.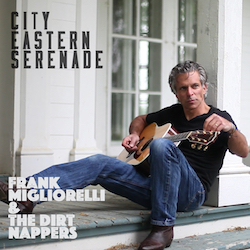 City Eastern Serenade
$8.00
The debut album from singer-songwriter Frank Migliorelli features eight original songs and a full band of great players. Included on the disc is a version of "And It Feels Like Chains" which picked up an Honorable Mention in The Great Lakes Song Competition a few years back.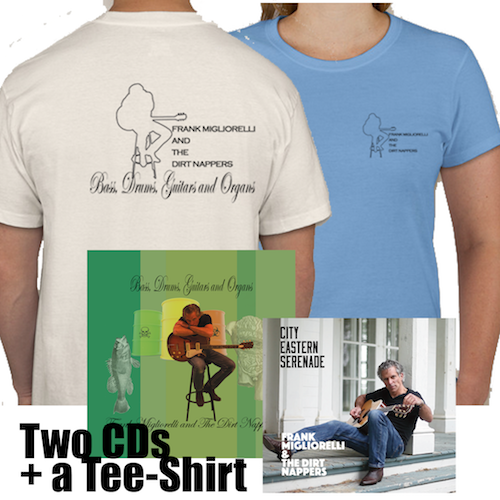 Dirt Napper Tee-Shirt Bundle
$20.00
Get both Dirt Napper CD releases - "Bass, Drums, Guitars and Organs" AND "City Eastern Serenade" WITH an official BDGO tee-shirt for the special low price of $20.00. Tee-shirts are 100% cotton and available in both Men's and Women's cuts! In your order PLEASE indicate if you want a Man's Tee or a Woman's Tee.-ENTER THIS INFORMATION IN THE SHOPPING BASKET Order instruction area. Available Women's Sizes: Small, Medium, Large Available Men's Sizes: Medium, Large, X-Large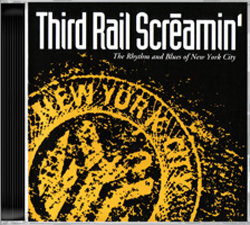 Third Rail Screamin'
$8.00
Rave On's first release in 1989 was this classic compilation of local blues, soul and r&b artist from NYC. A musical snapshot of the scene at the time when blues and r&b clubs were scattered throughout NY (Manny's, Delta 88, Mondo Cane, to name a few) and there's was always somebody worth checking out-Features 10 tracks from The Uptown Horns, The Chris Carter Band, Pat Cisarano, Paula Lockheart, & Bad Luck and Trouble.