Scroll down to view a number of titles from Rave On- A few other past releases were licensed to other companies, but this is what is available now!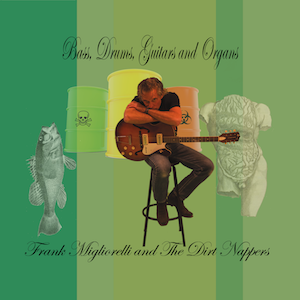 Bass, Drums, Guitars, and Organs
$8.00
Frank Migliorelli and The Dirt Nappers are a roots-rock-Americana band that captures the sparkle of an 1965 AM transistor radio and the twang of a modern garage band. Hook-laden rock and roll with a touch of Heartbreakers, Kinks, Bodeans, and and a pinch of soul, great live show, check out their second release, "Bass,Drums,Guitars and Organs" for 10 new original tracks.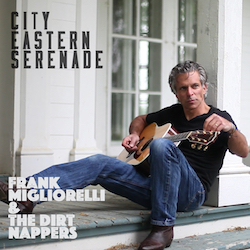 City Eastern Serenade
$8.00
The debut album from singer-songwriter Frank Migliorelli features eight original songs and a full band of great players. Included on the disc is a version of "And It Feels Like Chains" which picked up an Honorable Mention in The Great Lakes Song Competition a few years back.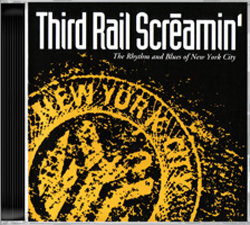 Third Rail Screamin'
$8.00
Rave On's first release in 1989 was this classic compilation of local blues, soul and r&b artist from NYC. A musical snapshot of the scene at the time when blues and r&b clubs were scattered throughout NY (Manny's, Delta 88, Mondo Cane, to name a few) and there's was always somebody worth checking out-Features 10 tracks from The Uptown Horns, The Chris Carter Band, Pat Cisarano, Paula Lockheart, & Bad Luck and Trouble.